Central Asian Newspapers and Magazines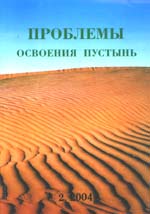 Problems of Desert Development
The International scientific-practical magazine published since January 1967 by the National Institute of Deserts, Flora and Fauna of the Ministry of the Environment of Turkmenistan. The magazine is published with the financial assistance from the Secretary of the UN Convention on Desertification Control. Periodicity - 4 times a year.
Editorship address:
15, Bitarap Turkmenistan street, Ashkhabad, 744000 Turkmenistan
Phone (993 12) 35 72 56, 39 54 27
Fax (993 12) 35 37 16
E-mail: desert@online.tm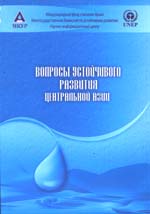 Issues of Sustainable Development in Central Asia
A newsletter of the International Commission for Sustainable Development (ICSD) at the International Fund for the Aral Sea Saving (IFAS). Published by the Scientific-Information Center (SIC) ICSD with the assistance of the UNEP for Asia and the Pacific, in the context of development of the Central Asian decision support system for the Regional Environmental Action Plan for Central Asia (REAP CA).
Editorship address:
15, Bitarap Turkmenistan street, Ashkhabad, 744000 Turkmenistan
Phone (993 12) 35 72 56, 39 54 27
Fax (993 12) 35 37 16
E-mail: desert@online.tm